"I have a faithful allegiance dating back to birth to one team. I won't mention the team but it is now 'Go Calgary Flames, all day long."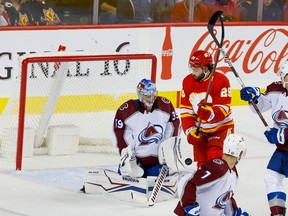 Article content
Saskatchewan success story Great Western Brewing Company is expanding into the National Hockey League market, announcing a five-year partnership with the Calgary Flames.
Article content
Great Western president and CEO Mike Brennan chatted with Saskatoon StarPhoenix city editor Dave Deibert, discussing GW's deal with the Flames, his first NHL memory as a fan, three people he'd like to have a pint with and more …
Article content
Q: Does this deal — which makes GW beer available at 195 draft taps at the Calgary Saddledome — automatically make the Calgary Flames your favourite NHL team? Or is there another team's jersey that you'll still keep handy in your wardrobe?
A: (Laughs) I have a faithful allegiance dating back to birth to one team. I won't mention the team but it is now 'Go Calgary Flames, all day long.'
Q: Is it the Toronto Maple Leafs?
A: It is not. My wife is a Leafs fan. Was a Leafs fan. My dad was born in Montreal, so the first game I went to was a Montreal Canadiens game to watch Guy Lafleur. Guy Lafleur practised, literally, in the practice with a cigarette in his mouth, so it was a long time ago. But we're Flames fans through and through, now.
Article content
Q: You started your commerce degree at the University of Saskatchewan in 1989, the year the Flames won their first and only Stanley Cup. Maybe you watched a playoff game or two at Louis' Pub on campus. What would that version of you say to you today if he knew that you were making deals with the Flames and running a company that makes 50 million cans of beer each year?
A: I think he'd probably say, 'Wow, how did you land that gig?' You know what, it is a thrill to be associated with Great Western Brewing Company. I think what those 16 guys did back in 1989, to convince Molson to sell them the brewery, is continuing on to this day. If it hadn't been for those 16 guys, there wouldn't be a brewery our size in Saskatoon.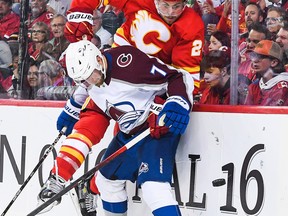 Q: What trophy did you dream of hoisting when you were a kid?
Article content
A: I'm not your most athletic guy so I don't know if I gave myself a chance at hoisting any trophy other than one that someone else won and let me touch it. But certainly the Stanley Cup would've been one that we would've as kids dreamed about when we skated on the rink close to my house.
Q: GW has a lot of sports connections, from the NHL to WHL and SJHL, the Canadian Curling Association, locally at the U of S. Where else do you see connections down the road?
A: We are open to any opportunity that presents themselves. We've focused on sports that tie into beer really well. That's why hockey is a great one. On a recreational basis, they play a game of hockey and they go have a beer after. You go and watch a game, you're with your friends and you're having a beer. Curling's the same thing. You can be really competitive on the ice and you turn around and go have a beer together in the lounge. It doesn't have to be a sport, either. It's tying into the community, helping the community get better and bigger.
Article content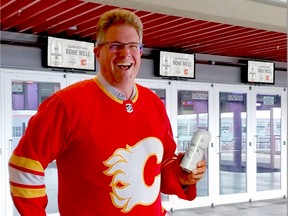 Q: Talking about the social aspect, give me three people — dead or alive — that you'd love to sit down at a pub with and have a pint or two.
A: There's many hockey players, so Lanny McDonald, who I've had the opportunity to sit down and have a beer with. Lanny's always great for a conversation. I'd pick Michael Buble. I'm a music guy and he seems like a pretty fun guy. Who would be the next person? From an intellectual point of view, I'd probably pick Malcolm Gladwell.
Q: The deal with the Flames is another way of expanding the reach and scope. GW is also expanding at home, with the $40-million expansion and renovation to your facilities that will double your production capabilities from 50 million cans annually to about 100 million. What's the status report?
Article content
A: It's moving as fast as I can get it to move. It's a long process. Firstly, we're building a brewery that will stand for the next hundred years to replace the one that's almost 100 years old, or tie in to the existing structure. We've got to make sure we're doing everything right. We are weeks away from hopefully submitting our building permits. It ties into the growth, the plans we have.
The news seems to be flying at us faster all the time. From COVID-19 updates to politics and crime and everything in between, it can be hard to keep up. With that in mind, the Saskatoon StarPhoenix has created an Afternoon Headlines newsletter that can be delivered daily to your inbox to help make sure you are up to date with the most vital news of the day. Click here to subscribe.
I'm a journalist who specializes in investigative reporting and writing. I have written for the New York Times and other publications.